Filed in
AND function
,
Excel
on Nov.24, 2017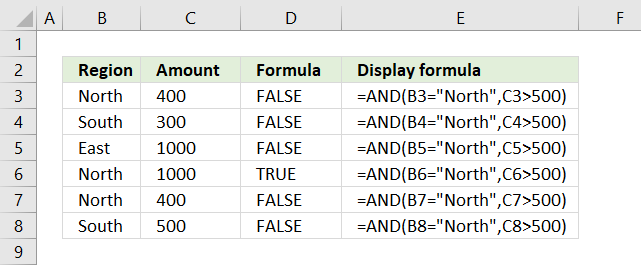 The image above demonstrates the AND function with two logical expressions. If the value in column B is equal to "North" and the value on the same row in column C is above 500 the AND function returns TRUE. These conditions are only met on row 6.
Excel function syntax
AND(logical1, [logical2], ...)
The AND function allows you to perform a logical test in each argument and if all arguments return TRUE the AND function returns TRUE. If at least one argument returns FALSE the AND function returns FALSE.
Continue reading >>>
---